Art Crush
Swipe right and find your art match!  
Art Crush is an exciting new free art app, providing fun, quick and easy access to artworks in the Arts Council Collection. Discover the art you love and create your own collection anywhere, anytime on your mobile, tablet or computer.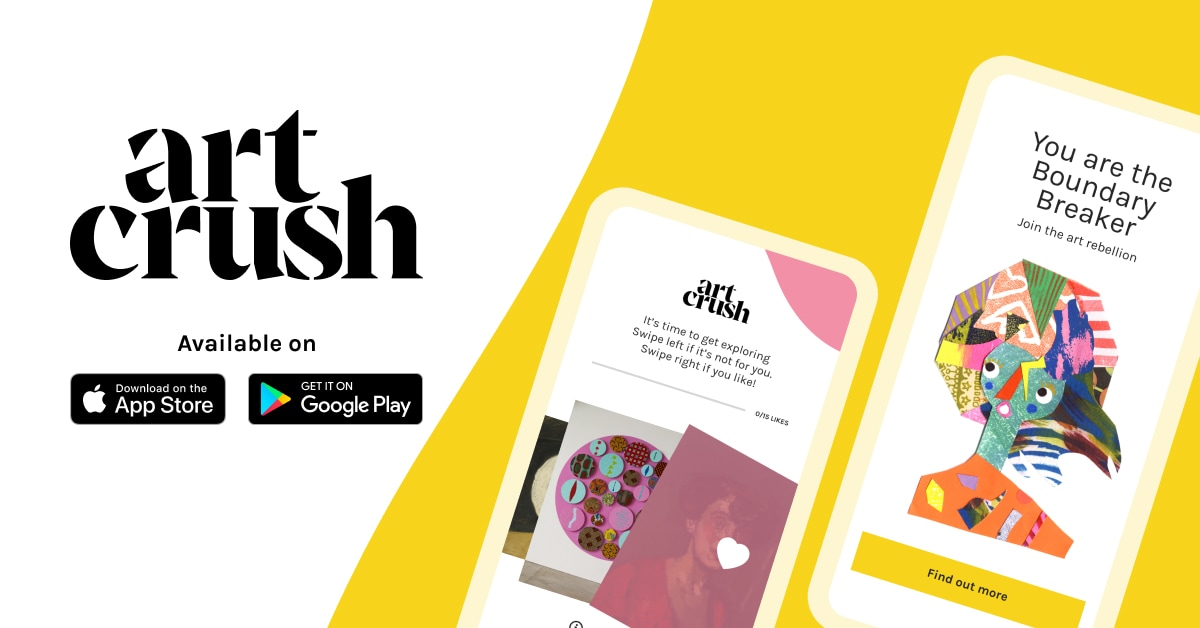 Developed using a similar interface to apps such as Tinder, Art Crush enables you to quickly and easily swipe through artworks to discover what art you like, create your very own collection and discover your 'art personality'.

Each artwork has its own characteristics and based on the artworks you 'like' you will be provided with a special 'art personality'.

The app allows instant easy access to the largest national collection of modern and contemporary British art and includes works from Grayson Perry, David Hockney, Damien Hirst, Yinka Shonibare CBE, Barbara Hepworth, Mona Hatoum, Caragh Thuring, Anish Kapoor and many more.

Why not give it a go and share your collection with friends and family? Get swiping!

Download here
Contact: ︎ Jonathan.weston@sunderlandculture.org.uk